Only a few hours left until we open the doors for Icehorse Festival 3.0!
We are so excited and looking forward to welcoming you all once again in Herning. Here is a bit of useful information for everyone at Herning and at home.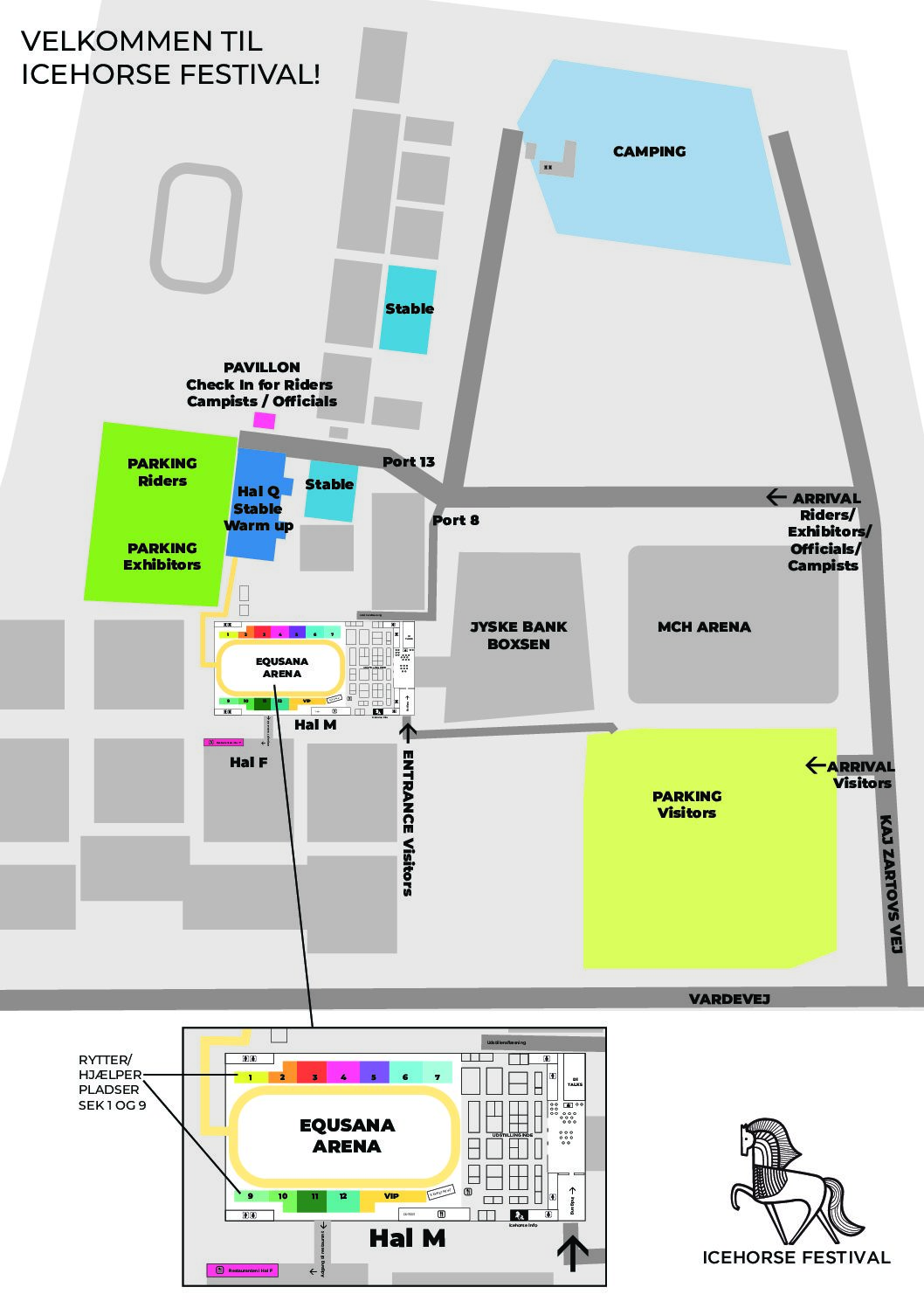 If you havn't bought your ticket yet, remeber you can only buy partout tickets online until Thursday evening. After that you can get daytickets at the entrance. Daytickets are sold for standing places in section 9 at the entrance. The day tickets are without a fixed seat and valid for standing space in section 9. You may, however, sit in a free seat, but the seats are reserved for the partout tickets.
Infants, who can sit on the lab are free of charge. But there is not much room for prams etc. Dogs are unfortunately not allowed.
.
Daytickets adults:
– Thursday DKK 150,00
– Friday DKK 320,00
– Saturday DKK 390,00
– Sunday DKK 390,00
Daytickets children  (max 11 years):
– Thursday DKK 50,00
– Friday, Saturday or Sunday DKK 150,00